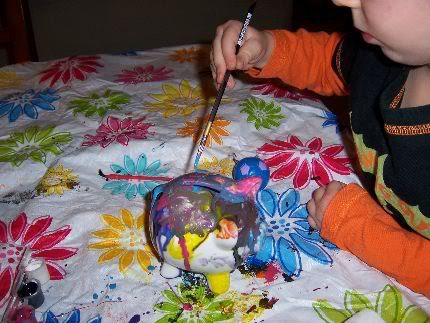 Here is our good fortune PIG for 2006!
Saw Fun With Dick and Jane with my Grandma.
It was just fine.
Alec Baldwin is in it.
There is something about him that I just love.
Bought Sorry,Trouble and Uno.
Played all three.
2006 has been jammed packed with fun.
Not much sleep. I should sleep.
I am sleepy.
I am so impressed that my blog is worth 500 bucks!
wowzers.