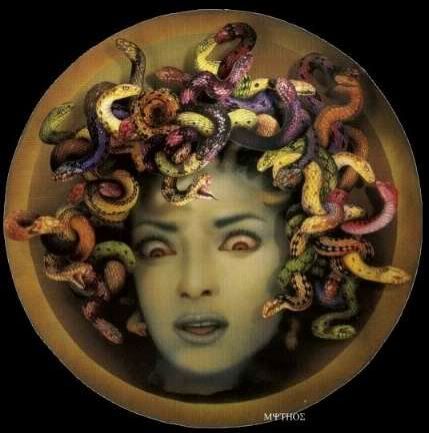 Medusa is someone I think of often and today I thought of her cause it felt as if my insides were turning into stone.
so naturally my mind went to her.
There has to be a reason for that. I always am thinking there is a reason for everything.
Searching endlessly for the rhyme and the reason.
Like there must be a reason that Jack Black and Rosie O'donnel resemble each other so much.
Like brother and sister style.
That went through my mind while watching King Kong.
KIng Kong was good. I was worried about my ADD kickin since it is a 3 hour movie but I was interested all the way through.
Now I am going to take a sleeping pill and watch 4o Year Old Virgin.