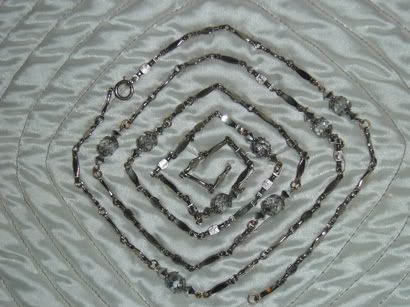 My necklace is kinda broken.
it broke and I lost a piece of it.
I have been losing LOTS of jewlery lately.
But finding them quickly.
I lost my husbands watch the other day.
That was very upsetting.
For many reasons.
I lost my wedding ring the other day.
I lost my black heart ring the same day.
I lost a bracelet a few days later.
But this NECKLACE.
this necklace is broken!
But I can still wear it.
It is just shorter.
But still I want that MISSING piece!
I liked being able to wrap it around my head 3 times....
I made a wish each time i put it on.
not really.