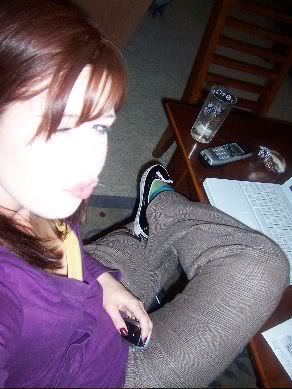 I woke up feeling really yucky.
Like I need a vitamin or something.
My head kinda hurts and my neck too.
I just wanna lay in bed all day and sleep.
But that is just not an option.
I am not sure what I will do today.
I wish it was bedtime already.
Sometimes when I feel sick I wonder if it is just in my head.
Or am I really sick?
And my husband never believes I am sick.
SO FINE I JUST WON"T BE SICK!
I will go about my day like nothing is the matter.