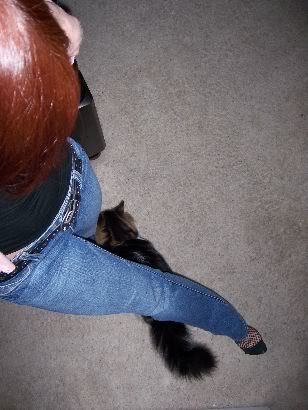 When I first got my kitty, Jake Blues, I thought we would be so close.
i thought I would love him and he would love me.
Our relationship is not loving.
He just goes out all the time.
He never wants to hang out.
I guess his kitty friends are more important.
And when he is around I just want him to leave.
He hates me.
And I hate him.
Its not a secret.
He likes to pee in my bed.
WHO COULD LOVE THAT??
Stupid Jake Blues.