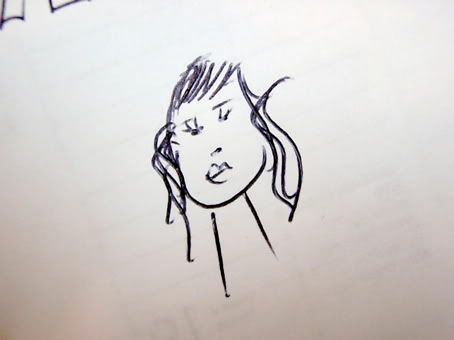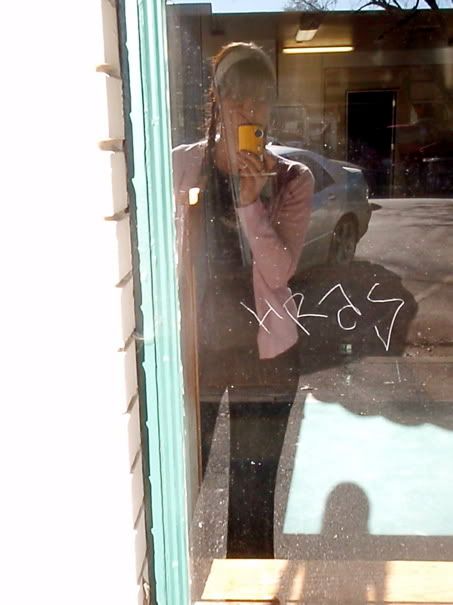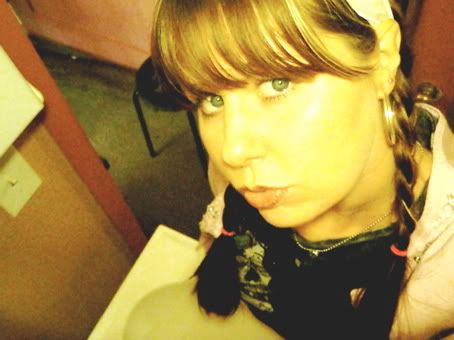 yesterday at work I tried on about 150 pairs of earrings. came to the conclusion that I now like big hoop earrings...
today maybe I will try on more.
It's my short day
I work for like two and a half hours.
all my jeans are fitting my ass especially TIGHT and that consumes my THOUGHTS.
I am bringing a book to work today too so WATCH it be alll busy w/ shoppers.
BUT NO people are in a state of PANIC when It comes to money. SAVE YOUR MONEY.
I have a parking ticket I need to pay.
WHAT happens to your life when YOU DONT pay a parking ticket???? what if you move out of the city?
will it follow you forever and haunt your life?
you know what else I hate?
running out of makeup.
You buy some powder and think THIS WILL LAST A LIFETIME I WILL NEVER HAVE TO PURCHASE ANOTHER and then BOOM a month or so or less or more goes by and you are out. same with lotions. and wine.
thats dumb.
night before last I spilled wine all over the solar system and some splashed in my golden retrievers EYE!
sorry Roxie, I love you.