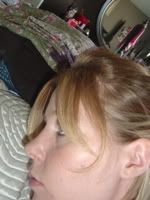 There is two of me.
Fighting each other.
Yelling back and forth.
SHUT UP I SAY!
Just shut up and do some laundry, make some food and dust or something.
Or sit on the computer and try to find some secret hole into the future.
I am always waiting for tomorrow.