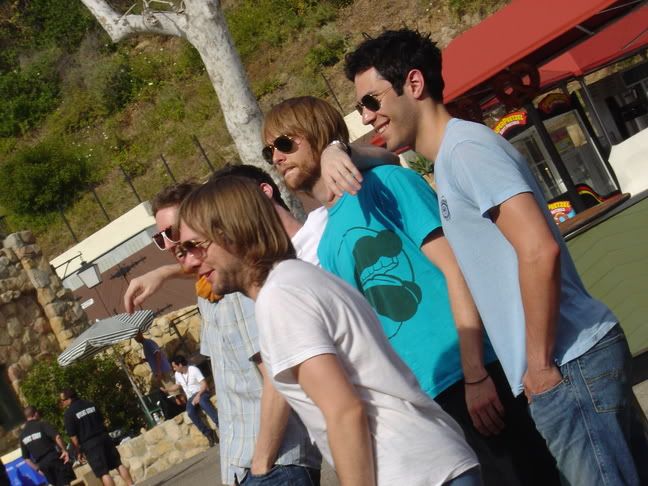 Here is a picture of m5 at the soundscheck experience.
So close yet still so far away.
The picture would have been WAY cooler if Mickey didn't jump in front of Adam as I was snapping.
O'well it is cool.
Mickey is probably the nicest one in the band anyway.
Today we are going to
The Long Beach Aquarium
Should be fun. The place isn't too big. It is actually rather small, but appropriate for a 2 year old.
I love the jellyfish. They mesmerize me.
Good Day.