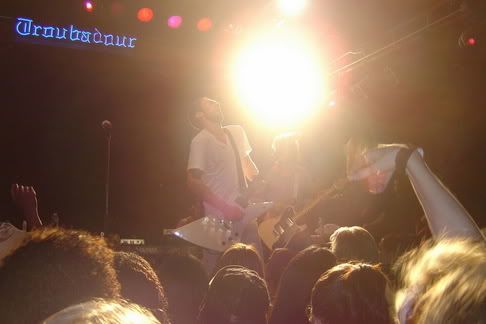 That picture is SWEET! I call it "THE SUN".
That is me in the lower right hand corner.
And On Friday I will be seeing Maroon 5 for the 4th time. The 1st was at the the Antelope Valley Fair , the 2nd was at the
Troubadour
, the 3rd was at the Aladdin in Las Vegas, and now I will be seeing them at the Universal Amp in the pit.
So far the Troub was the most KICK ASS! It was very intimate and I drank a lot of Toyko Teas.
Not to mention my company included Jessica and Ashley Simpson, Hillary Duff, Ryan Cabera and Leonardo Dicaprio. HA! I know you all are jealous NOW!